What is Swedish Massage?
Swedish Body massage helps maintain physical health/well being and induces relaxation. Massage has become increasingly more popular in recent years as more people become aware of the need to counteract stress in their lives and help eliminate the resulting problems.
Swedish Massage was developed by a gymnast called Per Henryk Ling
Per Ling, working at the University of Stockholm in the 19th century, combined his knowledge of gymnastics and philosophy with massage skills learnt in China to develop what is known to the world today as Swedish Massage.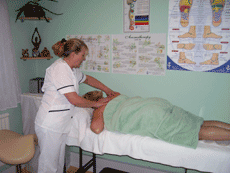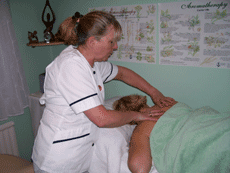 Swedish Massage is the manipulation of soft tissue for therapeutic purposes. It uses a firm but gentle pressure to improve the circulation, ease muscle aches and tension, improve flexibility and create relaxation.
The client is covered by towels, a technique called "draping". Only the part of the body being massaged is exposed.
Using essential oils is an option. Personally, I use oils, as it helps to relax or invigorate the person.
Swedish Massage in Swansea
To arrange an oppointment for your swedish massage or to discuss how swedish massage could work for you, please feel free to call me at my Swansea clinic, or send me an email. I will be more than happy to help you and answer any questions you may have.